Adekunle Gold Releases Widely Anticipated Fifth Album 'Tequila Ever After'
Vodina Sam, 4 months ago
0
1 min

read
200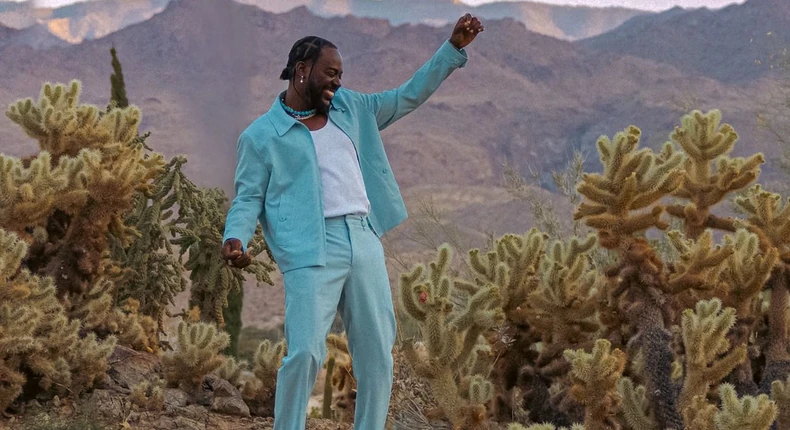 'Tequila Ever After,' which was released on July 28, 2023, was preceded by the release of hit songs that prepared audiences for the period-defining album that would kick off Adekunle Gold's Tio Tequila era while also stretching the creative limits of Afrobeats.
The 'Tequila Ever After' album consists of 18 tracks which also features four previously released tracks that delivered the hit singles, 'Party No Dey Stop' and 'Ogaranya,' is an album that showcases another high level of Adekunle Gold's artistry and his ability to make music that will thrill listeners both at home and abroad.
Listeners will be astounded by Adekunle Gold's ability to transform from serenading with excellent R&B duets with Simi & Coco Jones to delivering a Pop rock record alongside Multi Grammy-winning legends Pharrell Williams & Nile Rodgers.
Adekunle Gold captivated domestic fans with outstanding Party-starters like his bubbling Konto collaboration 'Wrong Person' with Hip Hop star ODUMODUBLVCK, achieving an impressive blend of commercial and critical acclaim. On 'Chasing,' he also provided an ambient blend of Amapiano and Highlife.
As Adekunle Gold enters his Rockstar age, he's making music that reflect his international goals while reaching out to global icons for genre-defining collaborations.
On 'Come Back To Me,' he includes Grammy-nominated American popstar Khalid, and on 'To My Own,' he enlists multi-award winning acclaimed vocalist and producer Labrinth.
Adekunle Gold is at his happiest and most creative on 'Tequila Ever After,' and his exceptional creativity radiates through the 18 tracks.
Related posts
Follow Our Activities On Facebook
We celebrate another Nollywood trailblazer in our latest issue of Chief Original Gangstar... Guess who??
Yeah! our COG is James Omokwe James Kalu Omokwe , a luminary filmmaker who has been embarking on a cinematic journey that sets him apart in the ever-evolving landscape of Nollywood.
Click the link on our bio Blueprintafric for more on the Founder and CEO of the production company, Feemo Vision.
#jamesomokwe #COG #Blueprintafric #bluetalkative #bpatweets #bpavideo #bpaviral #viraltweets #viralvideos
...

See More

See Less
#BigBrotherNaija "Level Up" Week 6
Though last Sunday Sunday was meant to be a "no-eviction" day, it came as a shocker when fake housemate, Modella…