WNBA Player, Chiney Appointed to President Biden's Council on African Diplomacy
Vodina Sam, 2 months ago
0
2 min

read
156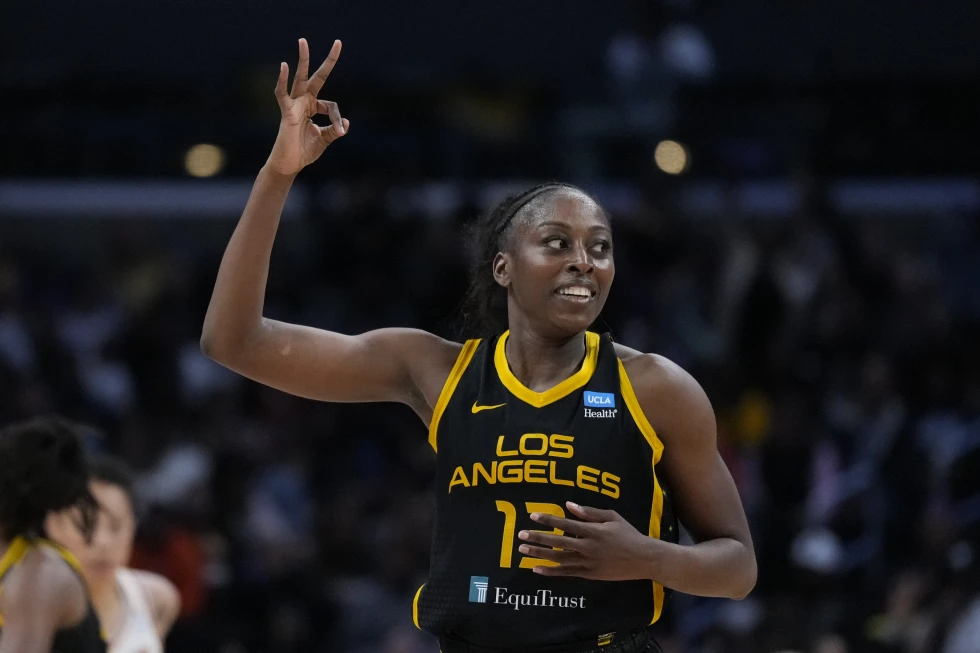 WNBA Star Chiney Ogwumike Appointed to U.S. President's Advisory Council on African Diaspora Engagement
Chiney Ogwumike, the WNBA player, is now part of the inaugural President's Advisory Council on African Diaspora Engagement in the United States, as confirmed by the White House on Tuesday.
In an interview with The Associated Press, Ogwumike expressed that this opportunity feels like a "calling of a lifetime", aligning perfectly with her values and desire to serve. She believes it offers the potential for significant, lifelong impact.
Chiney Ogwumike, a 31-year-old WNBA player and Stanford graduate, began her public advocacy for African women in 2014 when she and her sister Nneka initiated a UNICEF fundraiser in response to the kidnapping of Nigerian girls by Boko Haram.
She sees this advocacy as a way to provide opportunities for young people who resemble her, enabling them to transform their lives as she did. Ogwumike emphasises the combination of Nigerian determination and limitless American opportunities, offering a path for youth to empower themselves and bring about positive change in their lives.
Announced by Vice President Kamala Harris during the 2022 U.S.-Africa Leaders Summit, the President's Advisory Council on African Diaspora Engagement will be led by Rev. Dr. Silvester Beaman of the African Methodist Episcopal Church.
The council, whose members will serve until 2025, features Oscar-winning actress Viola Davis among its distinguished members. Chiney Ogwumike, the youngest female on the council and an NBA analyst for ESPN, joins this influential group.
These council members will offer invaluable insights to strengthen the cultural, social, political, and economic connections between the U.S. and Africa. Their mission includes promoting trade, investment, and educational exchanges between the two regions.
Chiney Ogwumike, who previously addressed the UN General Assembly, learned about the council and expressed her desire to join. She spoke about the transformative potential of sports and eagerly submitted her resume in the hopes of becoming a part of this initiative.
Related posts
Follow Our Activities On Facebook
Iyooooo!
Ndi 042, Jeriq will be performing live at Okpara Square on December 10!
It's #OperationFillOkparaSquare in Enugu on the 10th of December!
The concert will follow the release of his highly anticipated single, 'Joy', which will be dropping on December 1!
Shut Down!
#Jeriq #Blueprintafric #bluetalkative #bpatweets #bpavideo #bpaviral #viraltweets #viralvideos
...

See More

See Less
#BigBrotherNaija "Level Up" Week 6
Though last Sunday Sunday was meant to be a "no-eviction" day, it came as a shocker when fake housemate, Modella…