Search Engine Giant Google Celebrates 25th Anniversary Today
Vodina Sam, 2 months ago
0
1 min

read
75
By Adeke Chukwuka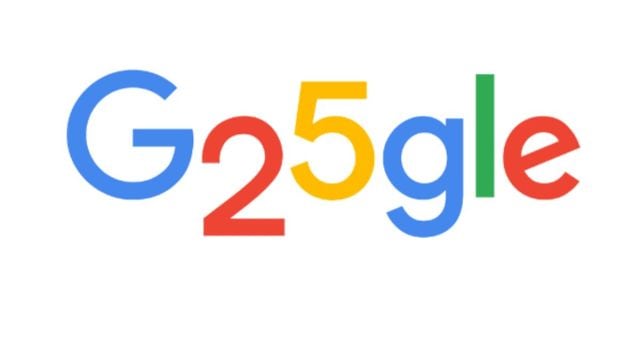 Google marks its 25th anniversary today with a commemorative doodle and a message of gratitude to its users. The concept of Google originated in 1995, when Larry Page and Sergey Brin first crossed paths at a Stanford University dormitory.
Brin and Page later developed the search engine as part of a 1998 PhD project. Originally known as BackRub, this startup has since evolved into one of the world's most valuable and impactful companies.
In a blog post commemorating Google's 25th anniversary, the company stated, "We may be a technology company, but Google is what it is today because of people: Our employees, our partners, and most importantly, all the people who use our products. So as we celebrate our 25th birthday today, we're also celebrating 25 years of your curiosity. After all, your curiosity is what has fueled us — and our progress."
In a blog post providing updates on the 25th birthday celebrations, Google shared that today's Google Doodle pays tribute to the transformation of the Google logo over the past 25 years.
In a celebratory post on X platform for Google's 25th Birthday, CEO Sundar Pichai wrote, "Happy 25th birthday @Google! Thanks to everyone who uses our products and challenges us to keep innovating and to all Googlers!"
Related posts
Follow Our Activities On Facebook
Enugu State Governor Peter Mbah has ordered the biometric verification and enumeration of all local government employees within the state.
A public service announcement bearing the signature of the secretary to the state government, Professor Chidiebere Onyia, revealed this directive.
As per the announcement, all local government employees are expected to be at work during the exercise, which is scheduled to start on December 1, 2023, and end on February 28, 2024.
Click the link on our bio Blueprintafric for more on the story...
#PeterMbah #Blueprintafric #bluetalkative #bpatweets #bpavideo #bpaviral #viraltweets #viralvideos
...

See More

See Less
#BigBrotherNaija "Level Up" Week 6
Though last Sunday Sunday was meant to be a "no-eviction" day, it came as a shocker when fake housemate, Modella…