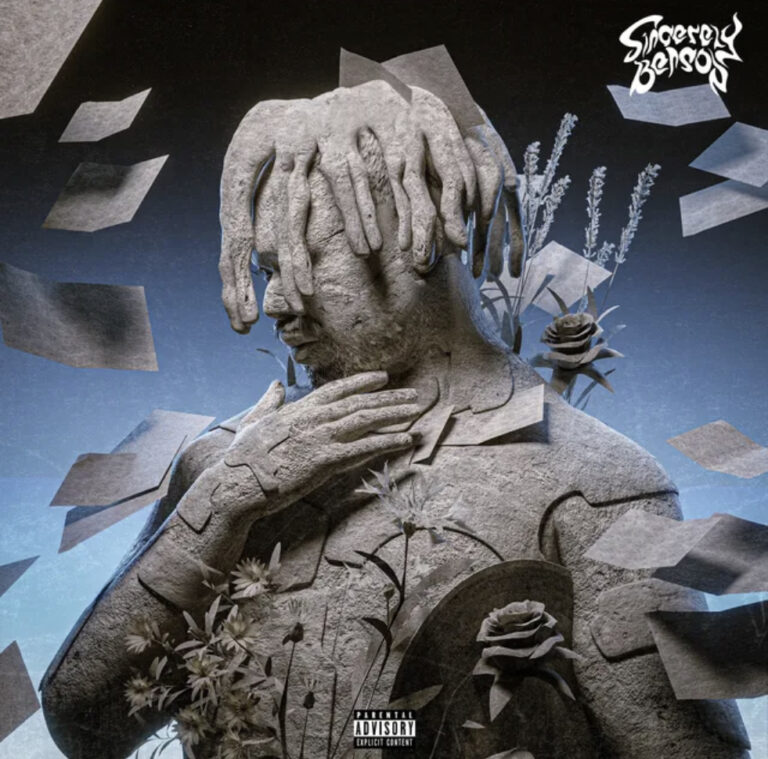 Nigerian superstar BNXN, a.k.a. Buju, discusses his new album, "Sincerely, Benson," which was released on October 5, 2023, with Apple Music Africa Now Radio.
In an interview with Nandy Madiba, BNXN says that the Grammy-winning megastar from Nigeria, Burna Boy, gave him the advice to find a method to use the name in his album after he changed his name from Buju to BNXN (Benson).
"I went out with Burna Boy. We were talking—this is around the period where I'd just changed the name—and he's like, 'Yo, now you need to personalise that name; you need to make an emphasis on that name. This name? That has to be your album name. It has to be part of your album itself; you need to sell it with you.'
He told me that, and it stuck to me so bad, but it was crazy because months after that, he drops 'Love, Damini'. You know his real name! I was like, 'Ahhh, my guy, I feel you!'… So yeah, that was one of the reasons that really inspired the name—the need to personalise and make an emphasis on the name, so people really identify me for what it is."
BNXN is one of the Nigerian artists whose music draws from his emotions, and in the interview, he shared that his debut LP, 'Sincerely, Benson' was inspired by a heartbreak he experienced.
"True story: I was in love when I was in this project. I was so heartbroken when I made this project because I had just left a relationship. I know that I was the one that really caused it, [that] made that happen, but it's like, how do you really tell someone you're sorry if you can't own up to it and accept it? That was one of the themes that inspired the project."
Regarding the album's content, BNXN claims that each song was crafted to offer different songs that connect with the sensitivities of different listeners.
"This album itself encompasses so much emotion, especially if you can relate or you understand. Also in there, there is still a need for you to feel good and dance and vibe. It's why songs like 'GWAGWALADA', 'Mukulu', and 'Right Energy' are on there. It kind of gives you this sense where, yeah, we're about to sink into a project full of emotions, but I also want you people to feel good, you know? I feel like this is such a perfect project; it has everything."
Following his release, BNXN is gearing up for his North American tour, where he will be performing songs from his new album.
Related posts
Follow Our Activities On Facebook
Enugu State Governor Peter Mbah has ordered the biometric verification and enumeration of all local government employees within the state.
A public service announcement bearing the signature of the secretary to the state government, Professor Chidiebere Onyia, revealed this directive.
As per the announcement, all local government employees are expected to be at work during the exercise, which is scheduled to start on December 1, 2023, and end on February 28, 2024.
Click the link on our bio Blueprintafric for more on the story...
#PeterMbah #Blueprintafric #bluetalkative #bpatweets #bpavideo #bpaviral #viraltweets #viralvideos
...

See More

See Less
#BigBrotherNaija "Level Up" Week 6
Though last Sunday Sunday was meant to be a "no-eviction" day, it came as a shocker when fake housemate, Modella…