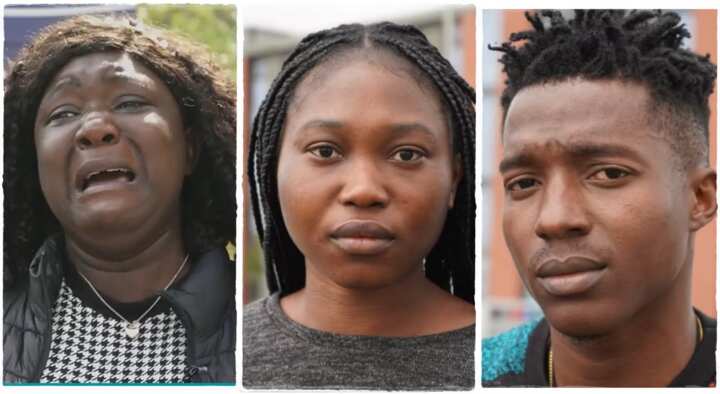 Three Nigerian students studying in the United Kingdom have been told to return home because they paid their fees late.
Omolade Olaitan, Emmanuel Okohoboh, and Paulette Ojogun are students at Swansea University in the United Kingdom.
The students just paid their fees a few hours late, but Swansea University claims they will not be permitted.
They informed the school that their school payments were late due to the economic constraints that affected Nigeria earlier in 2023.
Swansea University in the United Kingdom, on the other hand, has turned deaf ears and refused to waive the N3.8 million (4000 pounds) school tuition while telling students to pack their belongings and leave.
The deadline for the payment of fees was March 27, 2023. Omolade Olaitan, one of the students, paid her fees on March 29.
She said: "On the 29th (March), I got an email from income tuition. They confirmed my payment, and they told me that because the payment didn't come in before the deadline, they could no longer allow me to enrol and that I should pack my bags and go back to my home country."
Another student, Emmanuel Okohoboh, who got admission to start a master's degree in Business Management, is also facing deportation. Emmanuel said two parcels of land were sold to raise his fees.
His words: "They are not fair, they are not compassionate, they are showing no signs of empathy. I had to sell my dad's land and a piece of my own personal land to get the resources to come to Swansea University to study. Coming here and going through this situation has been mentally draining and frustrating for me."
Paulette Ojogun, another student enrolled for a marketing management degree, also paid her fees after the deadline. She cried profusely in a video seen on the website of ITV.
Paulette lamented: "I am happy that I am here, I am happy that I am studying, so why would you take that away from me because my school fees came in late? I've explained everything to them, I sent emails, and they still would not give me a listening ear."
Related posts
Follow Our Activities On Facebook
What you need to know about Ghana's youngest medical doctor, Kwaku Boakye Gyamfi.
Kwaku Boakye Gyamfi was born in 2001 to his dad, a Business and Financial Advisor, and his mom, who works as a caterer.
His journey to becoming a doctor started at a very young age.
At the age of five, he began going to school at Danem Royal Montessori School in Accra, the capital of Ghana. Surprisingly, by the time he was 13 in 2014, he had already finished his primary school education. In that same year, Gyamfi got into Prempeh College Senior High School in Ghana's Ashanti region for his high school education. What's even more amazing is that he completed his high school diploma at the age of 16 in 2017.
The same year, he sat for a tough interview and got accepted into the UCC School of Medical Sciences, where he started his medical journey.
On September 7, 2023, at the age of 22, Gyamfi celebrated graduating from the UCC School of Medical Sciences. He is the second child in his family and the only son among his four siblings. His achievements have filled his parents, friends, and extended family with pride.
However, he's not the only one to have achieved this. Two years before, Erica Maame Abena Pomaa Ntiamoah Mensah also became one of the youngest doctors in Ghana when she was just 21. She finished her medical program at the Accra College of Medicine.
And even before that, there was Vanessa Aseye Mensah-Kabu who became the youngest doctor among her peers at 22 years old.
#kwakuboakyegyamfi #Blueprintafric #bluetalkative #bpatweets #bpavideo #bpaviral #viraltweets #viralvideos
...

See More

See Less
#BigBrotherNaija "Level Up" Week 6
Though last Sunday Sunday was meant to be a "no-eviction" day, it came as a shocker when fake housemate, Modella…
Dating in 2022; Situationships Are Not For The Fainthearted
Situationships are defined as that space between a defined relationship and something other than a friendship. It is a romantic…
20 Questions With Dinta Media's Visual Storyteller, Chimeremogo Nwoke
Dinta Media is not really just a media production brand but we like to see ourselves as a hub for…
How Are Nigeria's Small Businesses Coping?
The current rising rate of inflation and other burdens against the Nigerian economy speaks to the realities of the times.
Thrifting Is All The Rave Now, Here's Why
By Amy Adindu The affordable clothing movement has gained global attention and acceptance as we're all trying to look like…
#BigBrotherNaija "Level Up" Week 2
Week 2 of the highly watched Nigerian TV show kicked off with an early plot twist. On Sunday, Big Brother…
#BlueTunes: Burna Boy, Omah Lay Top Album Picks For July
July was a promising month for music lovers; from Lizzo's album titled Special and Imagine Dragons' Mercury, (Acts 1 &…
#BlueTunes Album Picks For June
Gbagada Express – Boj Bolaji Odojukan, popularly known as BOJ, was raised both in England and Nigeria. He shot to…
"A Creative's Dream" with Jeff Chinonso
On the 26th of June 2022, Jeff Chinonso hosted his first solo art exhibition. The Augmented Reality exhibition themed "A…
Nigerian API-based company Thepeer raises $2.1 million
Tech infrastructure startup Thepeer has raised a $2.1 million seed round according to a report from TechCabal.  Thepeer, a Nigerian…
Dika Ofoma, Ugochukwu Onuoha take on grief in Debut Film "The Way Things Happen"
The twenty-minute film focuses on the loss of a loved one, and how grief changes a person.
Nigerian Startups might just be Crippled by a Recently Leaked bill
Over the years there has been talks of amendment on the 2007 Act of the National Information & Technology Agency (NITDA).
Why We Love Kelechi Amadi Obi
The definition of talent is Kelechi Amadi's iconic story. Imagine a person who studies law in school, gets called to Bar, and leaves it all for something different and unrelated…Painting!