Senate condemns South-East sit-at-home, demands Simon Ekpa's extradition
Vodina Sam, 4 months ago
0
1 min

read
273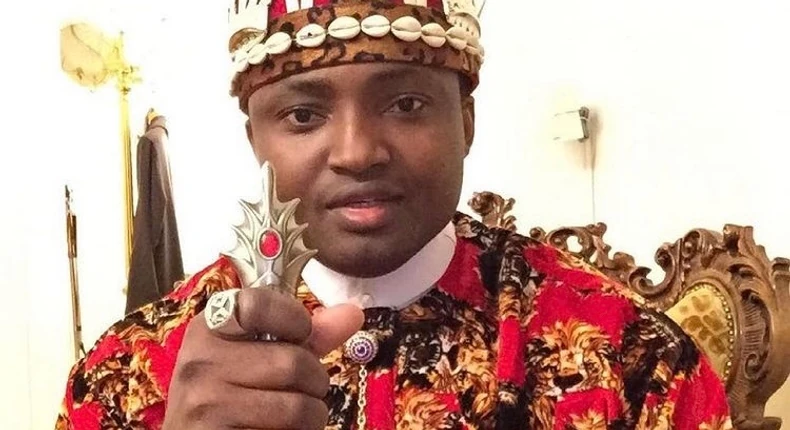 The Nigerian Senate has harshly denounced the South-East geopolitical zone's periodic Monday sit-at-home protests. The Senate requested that the Federal Government engage with the Finnish Government to extradite renowned pro-Biafran agitator, Simon Ekpa, for prosecution.
A group of the outlawed Indigenous People of Biafra (IPOB) has imposed sit-at-home orders in five South-East states: Abia, Anambra, Ebonyi, Enugu, and Imo.
The illegal order, which has been in existence since 2021, intends to put pressure on the authorities to release IPOB leader Nnamdi Kanu, who is currently detained by the Department of State Services (DSS) on terrorism-related charges.
Members of the Senate expressed their concerns about the negative impact of the sit-at-home protests on the region's economy and inhabitants' welfare during a Senate session on Wednesday, July 26, 2023.
As a result, they decided to invite the incoming Foreign Minister and other relevant parties to conduct a full investigation into the incident. The goal of this inquiry is to identify and prosecute all persons and groups responsible for these disruptive acts.
Enugu State, one of the afflicted states, has suffered particularly significant economic losses as a result of the regular Monday sit-at-home protests. Every Monday, the state loses more than $10 billion, according to Governor Peter Mbah, since businesses remain closed and economic activity is stunted.
Related posts
Follow Our Activities On Facebook
Enugu State Governor Peter Mbah has ordered the biometric verification and enumeration of all local government employees within the state.
A public service announcement bearing the signature of the secretary to the state government, Professor Chidiebere Onyia, revealed this directive.
As per the announcement, all local government employees are expected to be at work during the exercise, which is scheduled to start on December 1, 2023, and end on February 28, 2024.
Click the link on our bio Blueprintafric for more on the story...
#PeterMbah #Blueprintafric #bluetalkative #bpatweets #bpavideo #bpaviral #viraltweets #viralvideos
...

See More

See Less
#BigBrotherNaija "Level Up" Week 6
Though last Sunday Sunday was meant to be a "no-eviction" day, it came as a shocker when fake housemate, Modella…