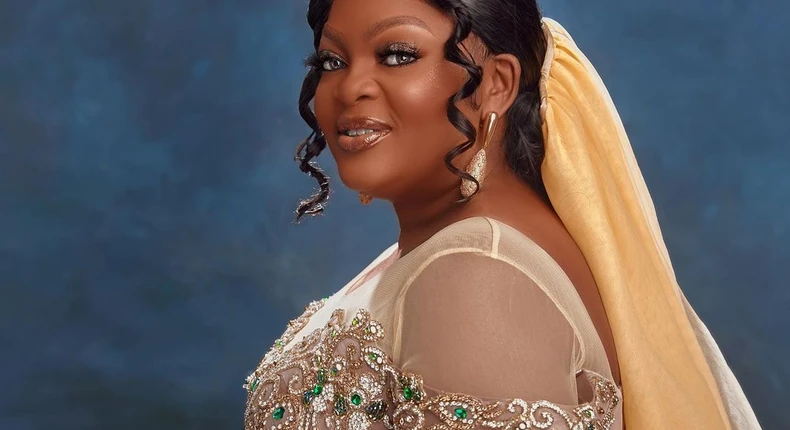 During an interview on media personality Daddy Freeze's Instagram live stream, the popular actress stated her position. In an attempt to defend President Bola Ahmed Tinubu, she called social media users "keypad warriors."
"A lot of these keypad warriors don't even know what subsidy is," she says. It was only after they removed it that they realized what the government was up to. I believe we still buy the cheapest petrol in the world."
Speaking passionately, Badmus expressed her conviction in his leadership abilities and reiterated her support for him since he gives freely.
She went on to explain her support for the President, saying, "I believe him so much because I have seen what he has done and what he is going to do. I've never seen a philanthropist as our current president."
The 40-year-old is well-known for her support of Nigeria's president, particularly during his political campaign; although aware of the public's criticism of her decision, she defended herself, stating, "I have a right to choose whoever, and until he leaves the position, I would stand by them."
Related posts
Follow Our Activities On Facebook
In the upcoming budget, Femi Gbajabiamila, Chief of Staff to President Bola Tinubu, is set to receive a total allocation of N21 billion.
A detailed breakdown reveals that N104 million is earmarked for computer and printer purchases related to 'local travel and transport for international training.'
Additionally, the CoS office plans to allocate N579 million for various purposes, with N103 million designated for miscellaneous expenses. Notably, N10 billion is allocated for the reconstruction and repair of the CoS's official residence.
The budget also outlines significant allocations, including N10.1 billion for computer software purchases and N290 million for vehicle acquisitions.
Last week, Peoples Gazette reported President Tinubu's presentation of a N27.50 trillion budget for 2024 to the National Assembly.
The budget, now approved with minor changes, encompasses aspects like a daily crude oil production of 1.78 million barrels, a borrowing plan of N7.8 trillion, and an exchange rate of N700 to the US dollar.
#PresidentBolaTinubu #femigbajabiamila #Blueprintafric #bluetalkative #bpatweets #bpavideo #bpaviral #viraltweets #viralvideos
...

See More

See Less
#BigBrotherNaija "Level Up" Week 6
Though last Sunday Sunday was meant to be a "no-eviction" day, it came as a shocker when fake housemate, Modella…