Rwanda's Kagame Announces Intent to Run for Fourth Term
Vodina Sam, 2 months ago
0
2 min

read
140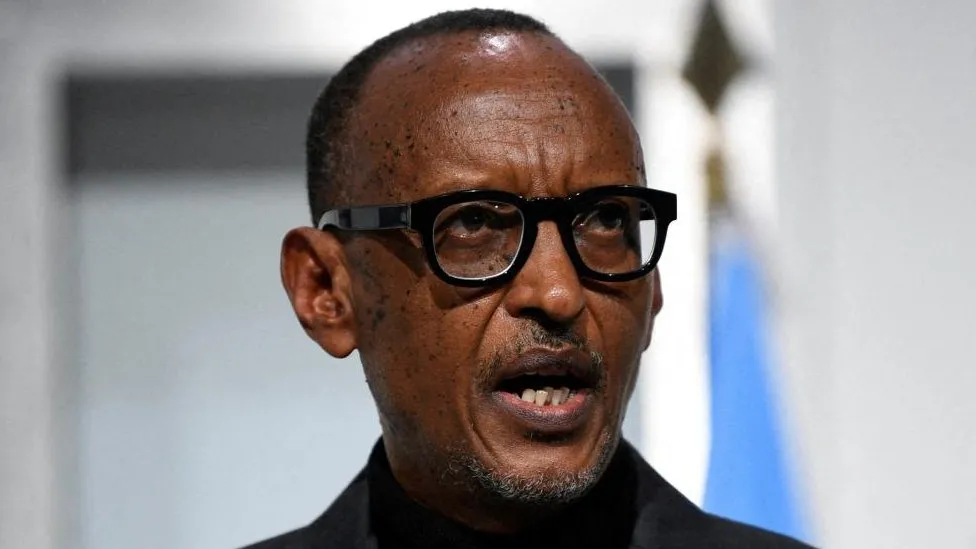 For the first time, Rwandan President Paul Kagame announces his intention to seek a fourth term in next year's elections.
Rwandan President Kagame confirms his candidature for another term, expressing gratitude for the trust of Rwandans and his commitment to continue serving as long as possible.
In March, the Rwandan government synchronised the dates for its parliamentary and presidential elections, set for August next year. Kagame, who had previously not disclosed his intentions, oversaw contentious constitutional changes in 2015, enabling him to pursue additional terms and extend his rule until 2034.
Former rebel leader Kagame, who has effectively led Rwanda since the end of the 1994 genocide, announced his intention to seek re-election in 2024. He has previously won elections in 2003, 2010, and 2017 with over 90% of the vote.
His main challenger, Green Party leader Frank Habineza, is undeterred by Kagame's candidature and vows to campaign vigorously for democracy and human rights in Rwanda. While Rwanda claims stability, critics argue that Kagame governs with restrictions on dissent and free speech, leading to a climate of fear in the country.
Paul Rusesabagina, the famed "Hotel Rwanda" hero and critic of Kagame, received a 25-year jail sentence in 2021 on terrorism charges after his arrest in the prior year. His family alleges he was kidnapped when a plane he thought was going to Burundi landed in Kigali.
However, he was released from jail in March of this year, pardoned by the president, and subsequently flown to the United States. In July, Rusesabagina released a video message, describing Rwandans as "prisoners in their own country."
Rwanda's press freedom ranking in 2023 stands at 131 out of 180 countries, according to Reporters Without Borders. In July 2022, President Kagame suggested he might consider running for another 20 years but emphasised that elections should be about people's choices. He was re-elected as the leader of the ruling Rwandan Patriotic Front party in April of the same year.
Numerous Kagame critics, including those within the Rwanda Patriotic Front (RPF), have faced imprisonment, violence, or exile. Kagame, at the age of 36, led the RPF in removing Hutu extremists responsible for the 1994 genocide, which claimed around 800,000 lives.
Related posts
Follow Our Activities On Facebook
Enugu State Governor Peter Mbah has ordered the biometric verification and enumeration of all local government employees within the state.
A public service announcement bearing the signature of the secretary to the state government, Professor Chidiebere Onyia, revealed this directive.
As per the announcement, all local government employees are expected to be at work during the exercise, which is scheduled to start on December 1, 2023, and end on February 28, 2024.
Click the link on our bio Blueprintafric for more on the story...
#PeterMbah #Blueprintafric #bluetalkative #bpatweets #bpavideo #bpaviral #viraltweets #viralvideos
...

See More

See Less
#BigBrotherNaija "Level Up" Week 6
Though last Sunday Sunday was meant to be a "no-eviction" day, it came as a shocker when fake housemate, Modella…